We are a community-based nonprofit providing family events showcasing our community and contributing to the quality of life that makes Perrysburg the "Best Suburban Downtown" four years in a row.
Downtown Perrysburg Events
Downtown Perrysburg, Inc. (DPI) has become an essential piece of the community's fabric and spearheads numerous community events that draw thousands of visitors to the downtown area who eat, shop and take in the historic beauty of our city.
Each year DPI coordinates over 200 volunteers who log more than 1,000 hours to host more than 10,000 attendees. One third of those attending travel to Perrysburg from outside the zip code.
October 24 – OctoBOOfest
DPI to Host Octoboofest Saturday, October 24 – Presented by Mercy
Downtown Perrysburg Inc. will be organizing their annual Octoboofest celebration on Saturday, October 24. The annual event is highlighted by a community pumpkin carving station at Hood Park in downtown Perrysburg beginning at 10:00 a.m. and continuing until the pumpkins, donated by The Home Depot, are gone. The carved pumpkins will be on display throughout the following week near the Commodore Perry Monument. There will be prizes awarded for winners of this amateur carving competition. Get all the details here…
December 5 – Home for the Holidays Parade
December 12 – Holiday Family Movie Matinee
Presented  by West Side Montessori and Lullaby Lane
Perrysburg Winterfest
"The Burg" T-shirts
Only $10
Don't miss this chance! Quantities are limited.
Shirts are available in kids 2T and 3T, youth S-XL, and adult S-XXL.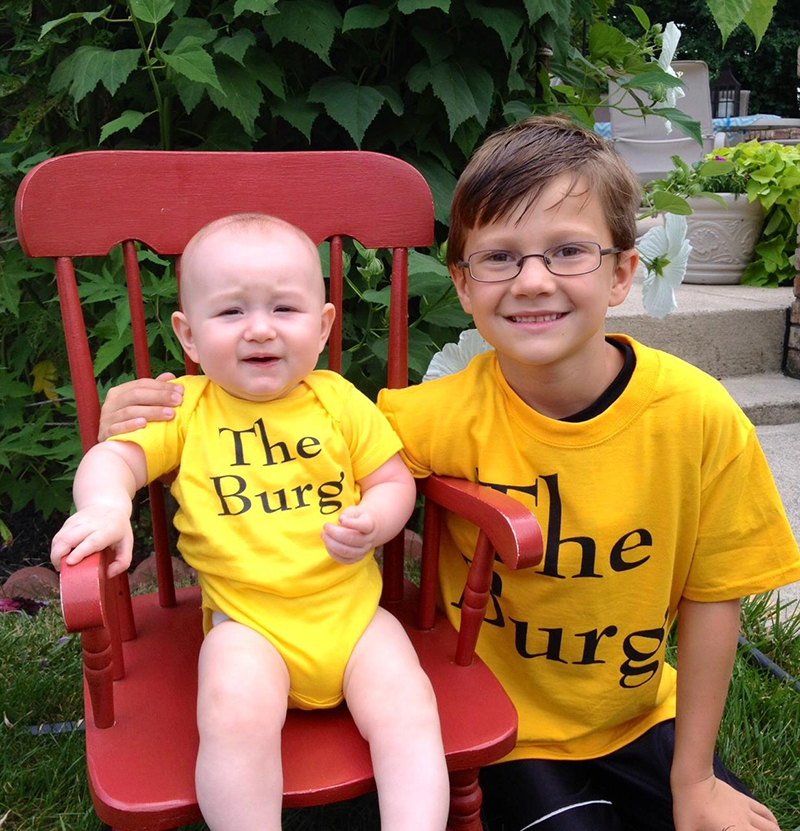 Get Involved
We need your support. Please contact us to learn how you can get involved and make a difference!
Get Connected!
Volunteer Hub
Check out our new online Volunteer Hub where you can easily and quickly reserve your volunteer slot(s) for upcoming events.
Sign Up Now!